My god, we actually graduated. We're actually building our own websites now. We actually know what the hell a promise is now and we totally didn't fail all of the system checks, despite every sneaking suspicion that the next one was going to be the one.
I can't believe how far we have all come since day one. Ah yes, day 1 – that incredibly awkward day. The day of handshakes. The day of awkward introductions. The day Andres somehow managed to learn all of our names in the first 20 minutes.
Seriously guys, I want to thank you all for an incredible experience. I want to thank you all for the great conversations and laughs, advice and criticism. My one regret of this entire experience is that I didn't get to know all of you sooner because you're all pretty freakin rad.
If you are reading this as a member of Boston 17 and you are doing it from a newly purchased comfortable chair on Deck 7 you can thank Joe for single handedly destroying every chair. The dude has talent. He brakes armrests without breakin' a sweat.
And while we're talking about Joe – let's just settle this right here and now. Aliens are real and Joe knows it.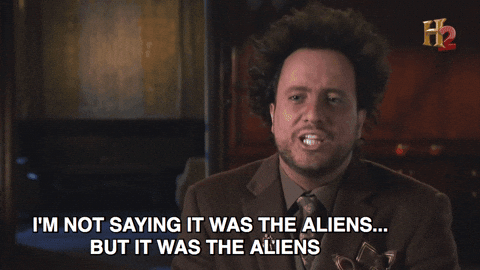 Also, shout out to the best student EE a cohort could of asked for, Liz. Single handedly destroying errors left and right. All the while with a smile on her face. Thanks Liz for being awesome and pulling so many of us out of so many jams. Still waiting on that article though…
I wonder if anyone in future cohorts will be showing up to Mentor group with a power point presentation on the previous night's readings – twice. Thanks Harrison. I wonder if anyone will name a variable a stranger name than, uh, hoark? Thanks Tiago, I think.
Shout out to Ben for the best Lightning Talk in history and to Solomon for being the runner up. Shout out to the one and only Sheriff Sean for keeping our stomachs full on Fridays. And…a hand for Dani everyone, a hand. Thanks Dani. Damn did we troll you, but you're a good sport. Thanks.
Props to Eben for knowing everything, ever – and always answering our questions. To Mike, Nice. To Jennah, cool meth pies. To Amanda, sweet scarfs. To Nick, if coding loses its appeal you could always become a Colgate model…
I could go on and on but I won't. Suffice it to say you all were, and are, awesome in your own special, sometimes weird but always unique ways. I've grown so much in my understanding of programming and I want to thank all of you for going along on that crazy ride with me, we did it. Together. Boston 16, you rock!