Mew Meets You is a spoof on Tinder, but for Pokemon. This project was completed by myself and 2 of my classmates from Launch Academy. It was created as part of 'Ship-it Saturday' a one-day Hackathon hosted in Boston, MA.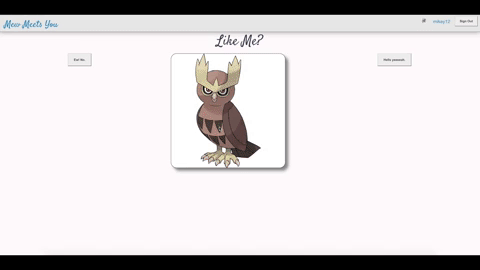 We began with the idea that we wanted users to be given random images of Pokemon and then allow them to vote them up or down and have all upvotes persisted to a database and viewable from that User's account.
To do this, we needed a workable API, but no suitable matches were found due to the images being so tiny. To fix this, we found an image library online made of higher resolution images and created our own API by hosting it on github and then fetching from that URL.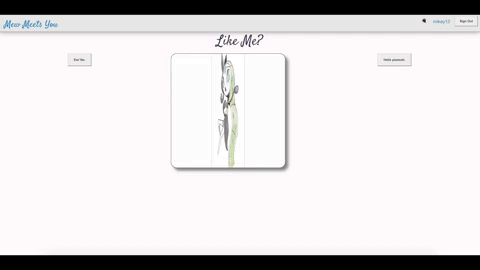 Main Features:
Rails Backend
PostgreSQL Database
React Front End
Custom API (Pokemon Images)
CSS3 for animated card flips
Links